67 km into my first 100 km trail race I called it quits. 11 hours of running along and across Table Mountain came to an end when I reached Groot Constantia, the official Aid Station Number 7. And I felt relieved.
But let's start at the beginning.
What is it all about?
This race report coveres the 100 km Ultra Trail Cape Town race in 2016, following the route in this picture (courtesy of Ultra Trail Cape Town). If you get the impression "wow, that is quite long and looks quite tough" – you are right.
At 2 am in the morning…
After a 2 am wakeup call and my typical race breakfast (toast, jam, peanutbutter, soaked chia seeds)  I made my way to the start on Saturday morning, 10.12.2016.
I was welcomed by a nice vibe and happy to see a few familiar faces, like Marius Kieck (sorry, I forgot to take a picture), Craig Pike, Kerry-Ann and Nic Marshall, and many more.
Friend and club mate Kerry-Ann Marshall, she won to 100 km last year, was unfortunately not running due to a severe knee injury and surgery. Still I tried to rub off some speed 😉
The start of my first 100 km trail run
At 4 am a group of some 400 runners started with big hopes and dreams. The start for the 65 km and the 100 km Ultra Trail Cape Town happens at the same time. It's quite dramatic, with table mountain looming in the dark behind you, the city lights in front of you and the red flames next to the startline.
In the beginning it's all downhill through the city, where young and drunken party people looked puzzled. A few km later we started our ascent towards Signal Hill in the dark.
Looking back was like seeing at a huge Christmas tree with all those headlamps. Beautiful. I felt really great, both mentally and physically.
As always I had a detailed plan for my race and took it easy right from the beginning.
100 km trail, 4200 m elevation gain and several serious mountains can only be conquered by pacing yourself according to your capabilities – right from the start. The path around Lions Head was very scenic, like almost every meter of this race, when the sun eventually got up as well. Stunning.
40 minutes I began eating as planned and continued every 20 – 30 min. This proved to be the right strategy. I'll write another post focusing on my nutrition strategy later.
Today we were very lucky with the weather. Yesterday we had torrential rain and it would have been extremely difficult to run. Look at this picture, taken by the organisers the day before race day.
Today the day started cloudy, maybe 18°C, not too windy. The sun only came through around noon/early afternoon, when it also got really warm (but not as hot as most of us feared).
Aid Station #1 (12 km)
After passing the first Aid Station #1 at Kloof Nek (12 km, 1h25min) we had already covered the first 600m of elevation climb. Next goal: get to the top of Table Mountain.
Beware the climb – going up Table Mountain too fast and you jeopardize everything
I know from my training that running up either the first section (Kloof Corner to Contour Path) or the second section (Platteklip Gorge) too fast (i.e. in my case a heart rate of more than 160 BPM) would eliminate all my chances of finishing the race. I made this mistake during one of my training runs, which was a tough and important lesson.
Therefore I hiked up and was pleased by the fact that my heart rate remained below 160 while the time I needed was still quite good. From Aid Station #1 to the top it's only 5 km but with 800 m elevation climb it's far from a walk in the park.
I trust in particular in trail running knowledge about the route and challenging parts are invaluable, and it paid off that I ran this section multiple times. Therefore I knew that a 25 min/km pace is not a problem 🙂
At top of table mountain
At the top, which I reached after 2h 35 min in total, I walked a bit and refuelled before I got back into running towards Maclears Beacon (1087m), the highest point on our journey. It's a beautiful scenery and kind of scary, being just a few footsteps away from the edge of the mountain and a drop of maybe 700m. So you better watch your steps.
20 minutes later I reached Maclears Beacon and looked forward to a both technical and also rewarding flat/slightly downhill part of the route. I did not know that this part would become my destiny and the root of my DNF.
The field had already spreat wide and  I met runners every now and then. Several 65km runners were passing me, but also some 100km participants. I knew that I was running at the end of the pack, but I had my race plan and I was 100% in line with the plan (aiming for a 16 h 20 min finish). The years of running are quite valuable if you run at the end of the pack, because I knew that I know how to pace myself to finish instead of trying to keep up with faster runners. During road races I usually finish in the top 20%, at my first 100km trail my only goal was to finish.
Then it happened – the first incident
The first incident, and the root cause of my DNF, happened after some 20 km. At an easy to run path my right food slipped a bit – causing my ankle to roll slightly. It was nothing major, it was not painful, but it was beyond the normal range of motion of my right ankle. I took note of it and carried on running without even slowing down.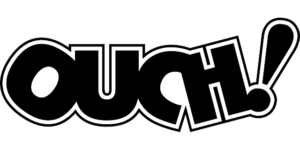 And then it happened again. Maybe half a minute later I rolled the same ankle again. This time it was painful. Not really bad, but I made a noise both due to the unexpected incident and the pain I felt. It was at 3h 09 min into the race and as you can see in the screenshot from my Garmin records it forced me to stop for a minute, before I was able to start running again.
Not good…
"This is not good" went through my mind. I slowly got into running again, but every step it took with my right food felt a bit wobbly. It reminded me of a story I read in Scott Jureks "Run and Eat" (amazing book!), where he sprained his ankle really bad during a race (I think Western States). His thoughts: "If the ankle would just swell up enough, it would give sufficient stability to continue running". Well, that's a Scott Jurek attitude, which made him win that race… I kept the idea of a swollen ankle as a positive thing in my mind, and continued running slowly.
The issue with the rolled ankle is not only the pain and swelling. It's the mental aspect: The fear that it might happen again and the lack of confidence in taking the next step on an uneven rock. That's why I adjusted my running and looked for flat steps for my right foot. Which of course is unbearable for another 80 km of trail running. Anyway, after a few minutes I felt better, pain was gone and enjoyed the beautiful scenery on top of Table Mountain.
Aid Station #2 (Woodhead Dam, 24 km)
After 3h 38 min I reached a surprisingly well equipped second Aid Station A2 just before Woodhead Dam. I rested for 4 minutes, refuelled my water flasks and ate some food before heading towards Constantia Nek.
Look at the scenery and the beautiful waterfall (due to yesterday's rainfall) in this video:
I was within my schedule giving me some (mental) ease regarding the first cut off at Constantia Nek (4h 45 min at 29.7 km). If you don't make the cut off at Constantia Nek, you get redirected onto the 65 km route. That's a generous way of being cut off – because you can still get a medal, not for the 100km but for the 65km.
The run towards Constantia Nek is beautiful and relatively easy in terms of technical skills required. But there are very steep sections, where I chose to walk instead of damaging my quads that early in the race. My right ankle felt quite good in the meantime. Just before Constantia Nek I missed a sharp left/right corner and carried on straight. Luckily another runner, Henri, whom I met at some Recce runs came running towards me. He also missed the turn and ran way to far. Thanks, Henri, for saving me!
Aid Station #3 – Constantia Nek (29.7 km) – CUT OFF point
 Together we ran the final meters to Constantia Nek Aid Station 3 (29 km), which we reached in 4h 25 minutes, 20 minutes ahead of the cut off. First mission accomplished. Again I spend about 4-5 min at this Aid Station, mainly because me smartphone didn't want to collaborate with me when I tried to send out a message to my wife and my supporting friends, telling them that I am a few minutes ahead of the schedule.