There are so many stories told about the two major hills at the Two Oceans Ultra Marathon. For both, novices and runners trying to improve their time, they are always a concern. The following article focuses on novices and includes some tips if you can't train on hills.
Let's look at the hills:

Hill 1: Chapman's Peak Drive (from around km 29 to km 33.5, 180 m elevation gain over 5 km) 
This is one of my favourite sections of the race, and if you haven't done it, you'll understand why when you are there. The views are simply incredible. When you run it, do not forget to turn around every now and then to look at the other runners behind you.
Is this hill difficult?
Yes – but mainly at the downhill section!
The length of 5 km of this hill might sound gruelling, but they are not. It's a very gentle incline, it includes downhill sections and the views are so spectacular, that you might forget you're running uphill. There are a few steeper sections and you should feel free to walk some of them (if you are not in for the win)
The dangerous part is running downhill towards Hout Bay, where you might be tempted to make up some time and go full out. If you do that, you might pay for that later big time as you will need to save your legs for Constantia Nek.
Hill 2: Constantia Nek (gentle incline from km 42 – 44, more serious from 44 to 46 km, 215 m elevation gain over 4 km) 
This hill is serious. Really serious.
But you can turn it into a "not so difficult" part of your race by both training on hills (if you can) and running the hill strategically.
First and foremost: Even the top 10 runners walk some sections of this hill. Yes, that's true, so let me repeat: Even top 10 runners walk on Constantia Nek. Period. If you think you are "too good" to walk, it's your call. You can even adopt a "run walk" strategy where you run one minute and walk one minute until you are at the top, but I'll  cover the strategy depending on your planned finish time with another post. The really nice part of Constantia Nek are the trees, giving you some relief from the burning sun 😉
Once you have conquered the peak, you are not yet done. The final 10 km after Constantia Nek are rather downhill, with multiple ups and downs and a steep 200 m incline after km 51. I've seen great a many good runners losing their race to cramps by going to fast. Never forget, you conquered already a full marathon, therefore you can run a bit faster now if you feel you have the stamina, but be very, very careful on the steeper downhill sections. You also need to watch out for the Cats eyes as you go downhill and for the camber in the road as it is steep in some sections.
How do you prepare for both hills?
A few tips based on almost 10 years of preparing for Two Oceans, running 2x sub 5h, pacing the 6h bus in 2012 and pacing a blind runner in 2013 also for a sub 6h finish:
Whenever you can, finish your long runs with an uphill section.
Even better: At the end of your long run go uphill for 2 km (if possible) and finish running downhill. Every single time you do a long run, not only every now and then!
Run on very hilly routes every now and then, even if your long run won't feel as fast as you are used to it. You are preparing now to race later, therefore the time is irrelevant!
Practice the "run-walk"-method. It's really crucial to practice it!!! Most of us are not used to stop or walk during a run and if we do, it doesn't feel easy to get back into running mode. Until you practice it.
No matter what – you are going to walk sometimes during the race (I higly recommend it – please read my remark about top 10 runners on Constantia Nek again), and if you haven't practiced it, you will struggle. Just walk for 100 m for 3-4 times during longer (15+ km) runs every 2-3 weeks. That's it.
Go to the start of the race with a plan as of how to run both hills, and I'll help you with that with another post.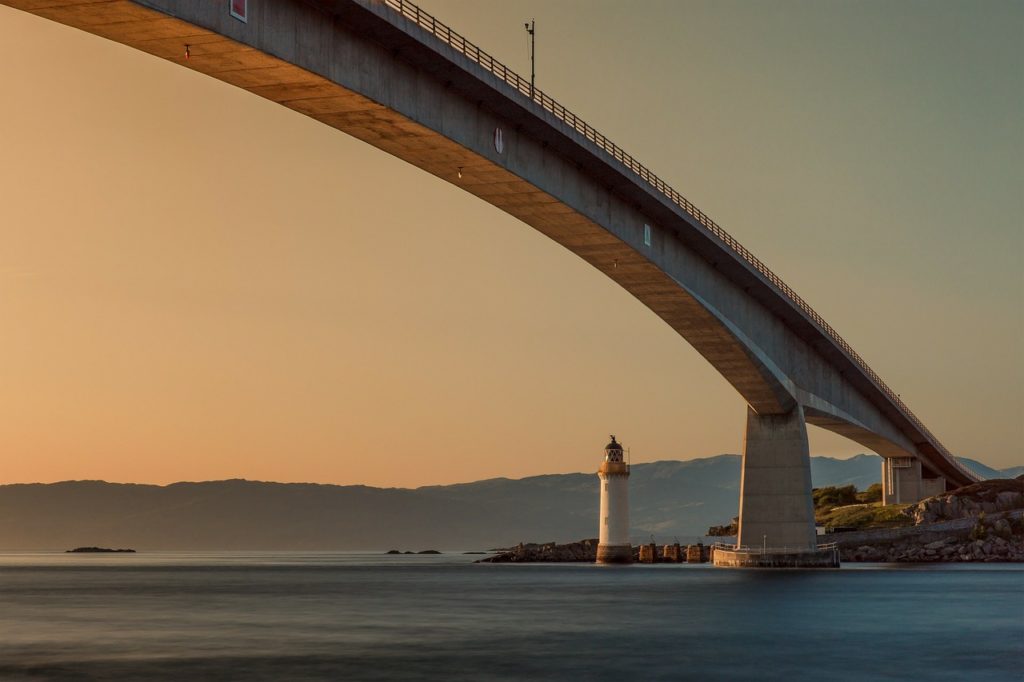 What can you do, if you don't have any hills.
A friend of mine, a really good dutch runner called Marco, prepared for his Comrades (with many more hills to climb than at Two Oceans) by crossing a bridge more then 10 times. Back and forth, back and forth, for up to 30 km – just to get some "hill" training. That might be an option for you as well. I'm serious! Once I prepared for Comrades and I stayed at a conference facility in Rome – where I had only one option to run: go around the parking lot 40 times to cover some distance…
If you have access to a treadmill, run on it at 1% incline for a while and change it to 3 – 5% for about 1 km or so (2 km are even better), then go back to 1%. Do that a couple of times to get at least some "uphill simulation training".
If you have access to a staircase do staircase training. In Cape Town, where we are not short of hills to train on, you can see some of our top runners going up a 400 steps outdoor staircase. Run it up and down as a training session. If you can do that for 30 minutes, you'll be quite exhausted. Once you get used to it, and closer to the race, run 20 km and then do the stairs. You'll hate me for that during training, but might be happy you did on race day.
In general, from now on, you don't use an elevator any more. No, not even at the office. If you can't train on hills, you need every chance you can get to give your quads some work to do
The downhill training will be harder to practice if you don't have hills. Especially since treadmills don't offer a downhill option. Running downhill is going to be a challenge on Chapman's Peak. Luckily your legs should still be fresh on top of Chappies after 33.5km. What you can do in training, again after a long training run and on tired legs, is to find a bridge, just like Marco did. When you are done with your long run, you have some work to do. Run to the top part of the bridge and run down as fast as you can. Do this multiple times. It's not like running downhill, but hey, we need to be flexible.
Hill repeats can be run even at short inclines of 50-100 m. If you have access to such a short hill, do a 15-20 min warm up (flat terrain), do 10-20 hill repeats where you run uphill at full speed and jog downhill. Run 10 – 15 minutes to cool down.
Let me summarise:
The most crucial part for both hills at Two Oceans is your mind. If you fear the hills, they will beat you. If you know how to tackle them, you'll make it. Hey, there were thousands of runners in the past with no hill training at all who managed it 🙂
The second key is being able to break the uphill section by walking some sections, and you need to train that.
The third key is to add hills to your training whenever possible and especially at the end of long runs when your legs are tired.
I hope that you have a better idea on how to prepare for the hills at Two Oceans and that you don't need to fear them. Fear is only required if you don't prepare. ?
But how do you actually run at those hills, especially if you want to finish either in Sub 5 or Sub 6 hours?
If you like what you are reading here, you can motivate me to post more of these posts and support my run as a cow at the 2019 Comrades Ultra Marathon. Every cent counts – no matter if you donate R50, R 250, or more. Please help me help Children with Cancer. THANK YOU:
Support my Charity Comrades Run 2019
Please leave a comment if this advice was helpful and feel free to ask any question that comes into your mind regarding training for your ultra marathon.